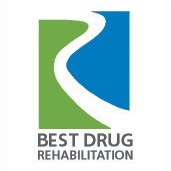 (PRWEB) December 05, 2014
In a new eye-opening blog post, Best Drug Rehabilitation, which offers treatment programs and believes that having family close by during a stay in rehab can make a big difference in whether or not the process is successful, is looking at 16 unfortunate longterm affects of alcoholism.
Across the country, nearly 17 million adults are dependent on alcohol or have alcohol-related problems, and each year 88,000 people die from alcohol-related causes that are wholly preventable, commented Best Drug Rehabilitations Per Wickstrom. We hope that our new blog post will make it extremely clear to those who think that consuming excess alcohol either chronically or through binge drinking is somehow safe. The truth is that its not just dangerous, but it can be fatal.
According to the new Best Drug Rehabilitation blog post, 16 unfortunate effects of alcoholism include:
1. An increased risk of serious cancers, including mouth, throat, breast, rectum or colon cancer.

2. An increased risk of liver disease, such as hepatitis or cirrhosis.

3. An increased risk of heart disease, which can include hypertension and stroke.

4. Malnutrition as a result of being satiated by empty calories rather than vitamin and mineral-nutrient foods especially given that alcohol and mixed drinks in particular can contain a surprisingly high number of calories.

5. Insomnia, which paradoxically some people try to address by consuming alcohol, but only serve to make the problem worse. Chronic lack of sleep has been linked to a wide variety of adverse health conditions, including obesity.

6. Increased risk pancreatitis particularly for individuals who drink heavily for five years or longer.

7. Uncontrollable tremors (a.k.a. the shakes) that can make even the simplest, daily task extremely difficult, dangerous or even impossible (e.g. driving).

8. Increased risk of brain damage, as alcohol kills vitally important white and grey brain cells.

9. Various dental problems that can be dangerous as well as painful, including gum disease, tooth decay and abscesses.

10. Severe anxiety, as alcohol inhibits the central nervous system and over time weakens the brains ability to cope with stress.

11. Depression, as contrary to what many people believe, alcohol lowers the brains serotonin and norepinephrine levels rather than increases them (i.e. alcohol is a depressant, not a stimulant).

12. Erectile dysfunction, which can be painful and dangerous, plus can lead to diminished self-esteem and relationship problems.

13. Unemployment and inability to sustain employment.

14. Unmanageable debt, as alcohol bills coupled with employment problems start to add up.

15. Marital and relationship difficulties, as most alcoholics including so-called high functioning alcoholics are prone to lies and deceit to continue their addiction.

16. Homelessness according to the Substance Abuse and Mental Health Services Administration, nearly 40% of homeless people are alcohol dependent.
The full text of Best Drug Rehabilitations latest blog post entitled 16 Unfortunate Longterm Effects of Alcoholism is available at http://www.bestdrugrehabilitation.com/blog/sobriety/16-unfortunate-longterm-effects-alcoholism
For additional information or media inquiries, contact Amber Howe, Executive Director BDR, at (231) 887-4590 or ahowe(at)rehabadmin(dot)com.
About Best Drug Rehabilitation
Best Drug Rehabilitation offers treatment programs, and believes that having family close by during a stay in rehab can make a big difference in whether or not the process is successful. Led by CEO Per Wickstrom, Best Drug Rehabilitation also understands that recovering from an addiction is an intense emotional and physical challenge, and as such provides clients with a comfortable and private space that is safe and free of anxiety. Ultimately, Best Drug Rehabilitation offers recovery geared to the personalized needs of each client, which is an option that makes the chance for long-term success much more likely.
Learn more at http://www.bestdrugrehabilitation.com/